Bio
I am born of African-American and Slovak descent, and have been composing music for most of my life. I specialize in music for drama as well as for military, but I also create for the genres of epic orchestral, electronic, techno/edm, hip hop, alternative rock, metal, and slow seductive styles. I've earned the Associate in Arts degree for Commercial Music from LAVC in 2010, from which my studies have included music theory, vocal performance, commercial harmony, and music in film. You will hear the passion in my music, whether you hear a big rousing orchestra for an inspiring military scene, or the gentlest sentimental piano solo.
The ability of perfect pitch is a shared ability with my twin sister. Sing one single note, and either one of us can identify that note in one single second!
When I'm not composing my music, I enjoy writing fan fiction, reading IDW Transformers comic books, drawing, and digitally coloring my fan art of my favorite robot characters. I recently returned to songwriting, and continue to compose instrumental music as personal projects to pursue music licensing opportunities. Some of my more recent music projects are inspired by science fiction franchises featuring sentient robots, particularly X and Zero from Mega Man X, robots from several Transformers series, and other giant sentient mecha characters from the Brave Series in 90's Japanese animé (especially Brave Police J-Decker!).
I never seem to run out of ideas, because I am always so inspired by these characters. ♥️
In addition to working on a Techno album and another album that borders toward a more sexy/seductive direction, I am currently creating an album collection of inspiring military music for others to enjoy and/or use in their projects. (It may just make you want to salute when you listen to it!)
---
I was a Finalist in The Great American Song Contest (2021) for my Instrumental piece AERIAL WARFARE! 
Thank you for the opportunity!! ♥ ♬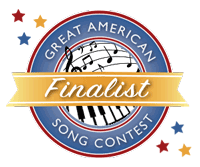 ---
Alyssa E. Watts is a member of ASCAP.